free DotNetNuke DNN Blog Module
Forget the chatter, start a Conversation
A free dot net nuke blog module that gets your website users interacting, commenting and conversing using the popular Disqus Comments platform
Easily installed on the dot net nuke framework
Provides a user-friendly thread/commenting system for numerous and diverse types of blogs and websites

Features
Website Users
Privacy options for users who wish to remain anonymous and comment as guests
Flexibility for users who wish to use their Facebook Connect, OpenID, or Twitter Sign-in
Clearly listed threads or discussions for viewing
Comments can be added by users logged in through services such as YAHOO!, TWITTER, FACEBOOK, OPENID and DISQUS.
Lets users get involved quickly, by giving them the ability to reply to an existing comment
Allows users to interact spontaneously by giving them the ability to mark comments that they "Like"
Allows continuing discussion and interaction by subscribing to comments by email or RSS

Admin Users
Complete control for admin users to maintain the integrity of the content on their site
Intuitive and easy to use controls to:

Add or update a thread or discussion in blog
Remove existing thread or discussion
Display of a list of threads or discussions
Prerequisites
1. Dotnetnuke 4x, 5x
2. Download module package "FreeDNNBlog_Module_01.01.00_Install"
3. Create an account on Disqus (http://www.disqus.com/). Use this link to create new account http://disqus.com/profile/
4. Once an account is created on disqus, get API Key and blog short name. See details below to get api key and blog short name.

Installation Steps
Please follow the steps below to install the Free DNN Blog Module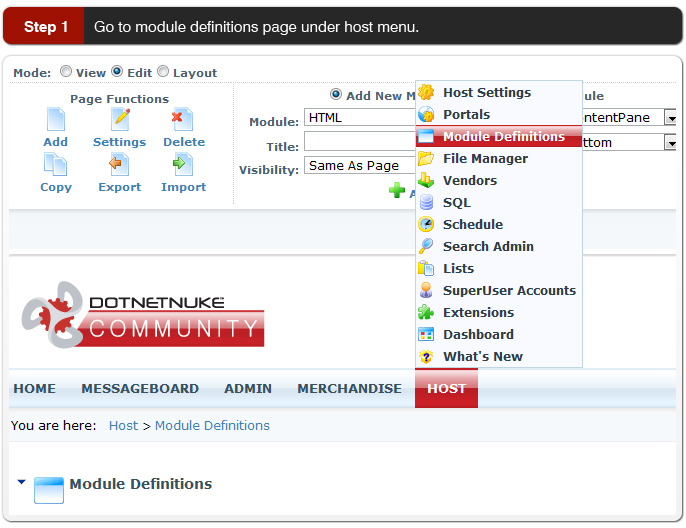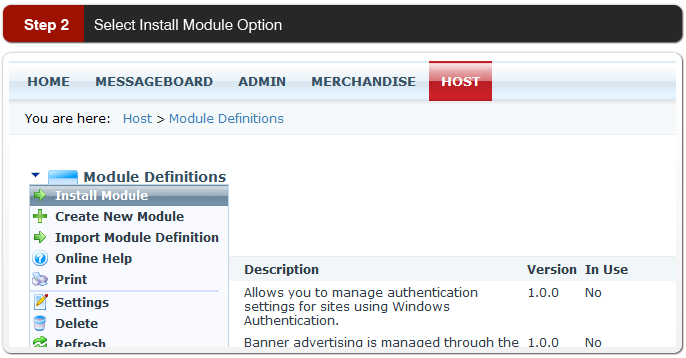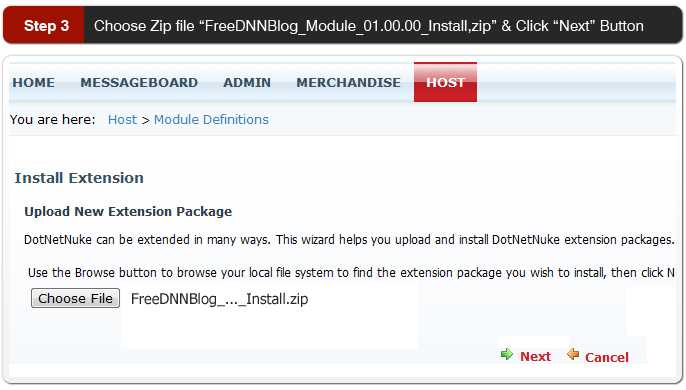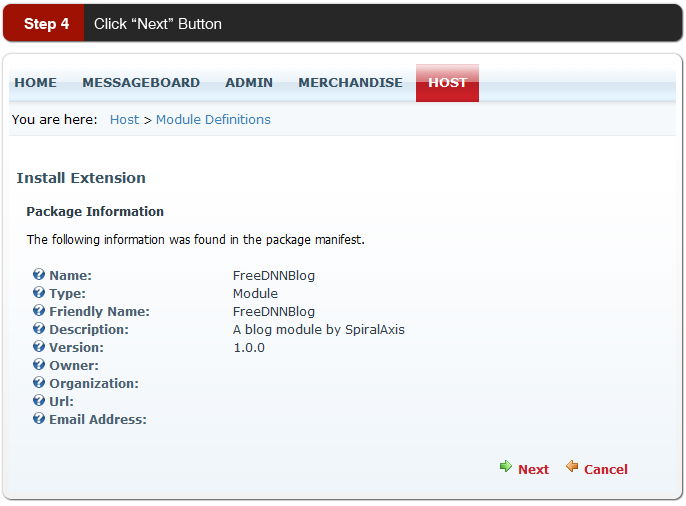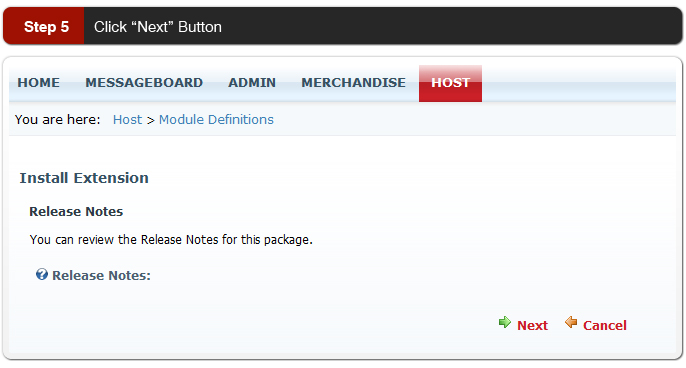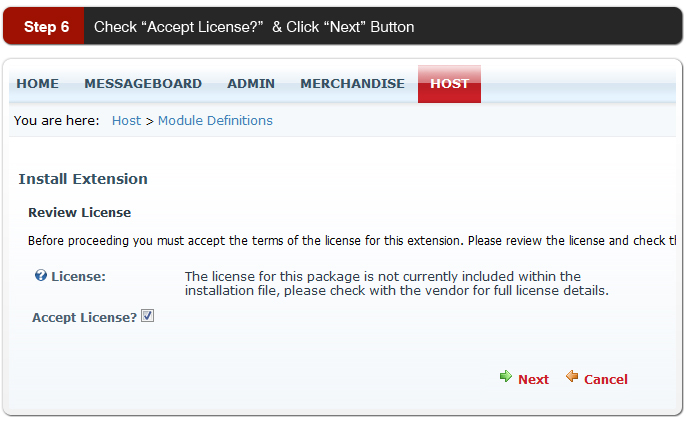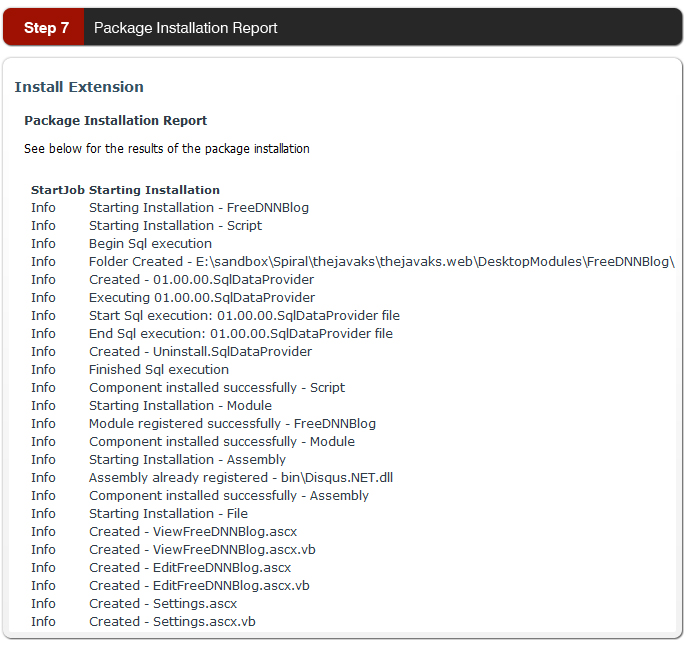 Configuration
After installation, the following settings should be enabled to run the Free DNN Blog Module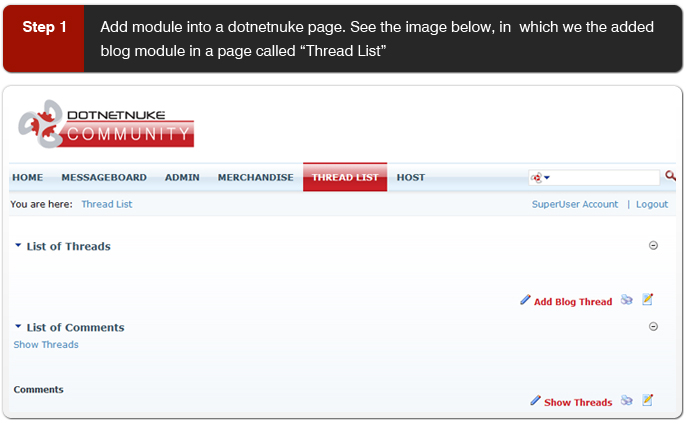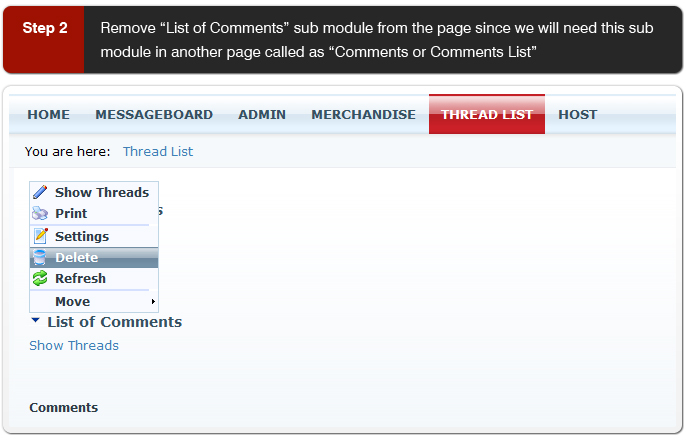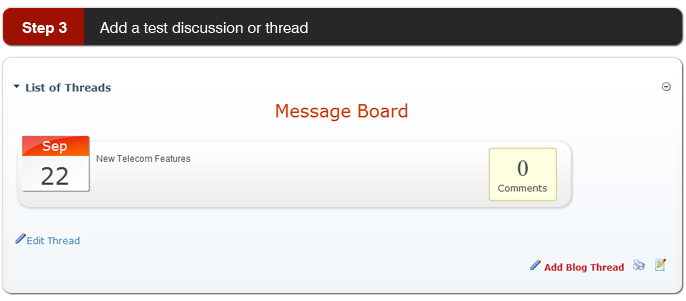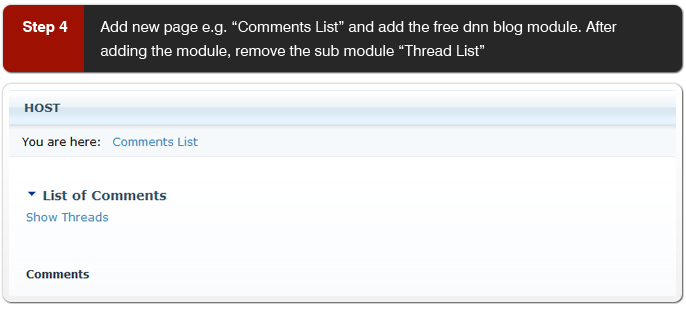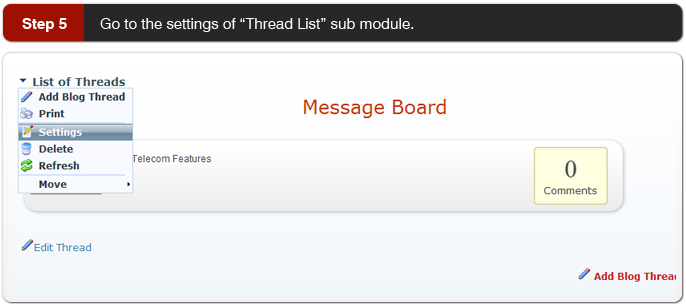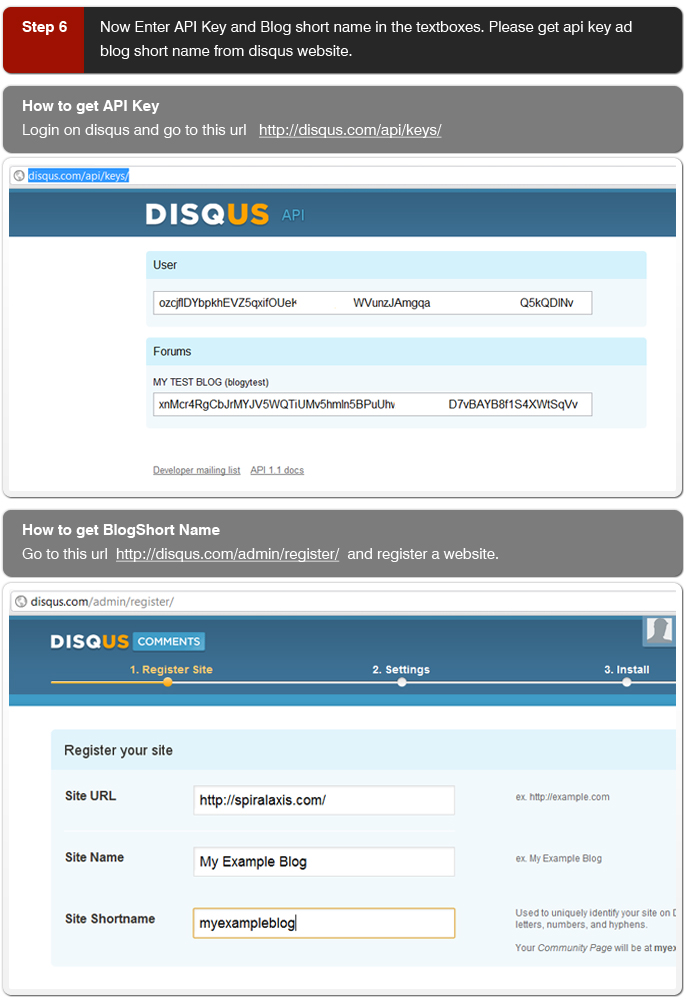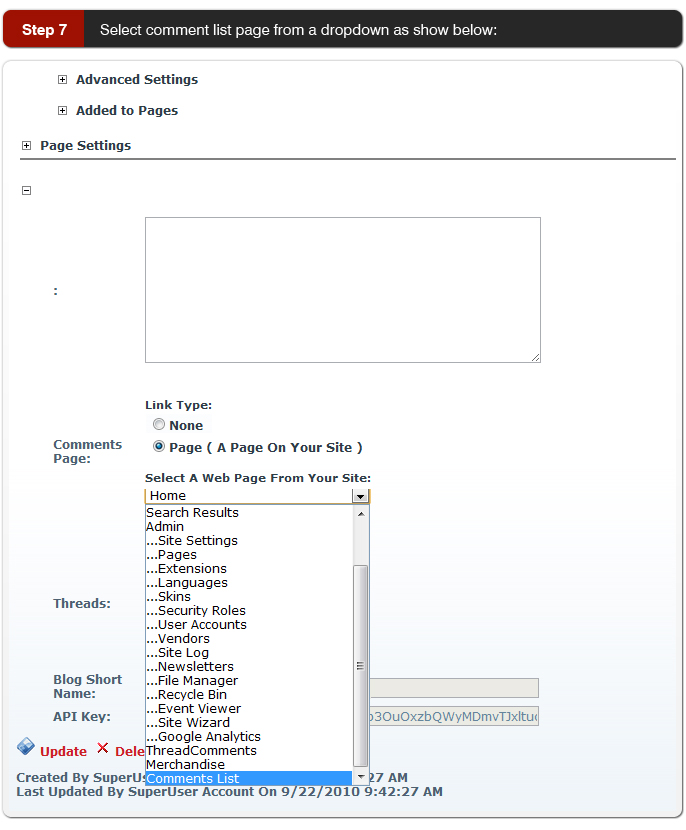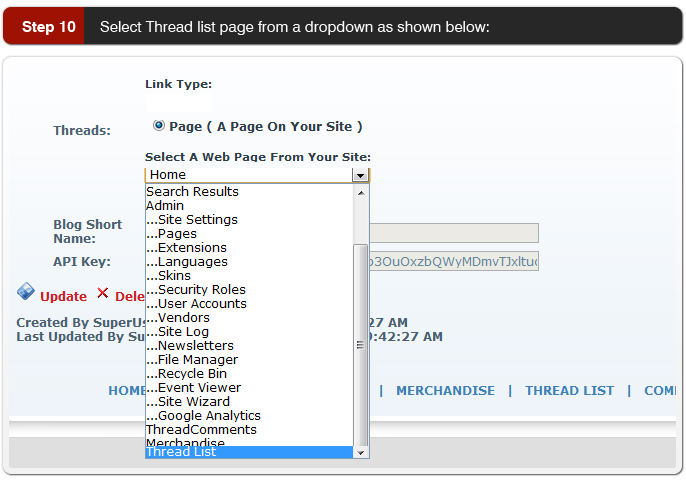 How to Moderate Comments
User can moderate (e.g. delete) comments by login as disqus moderator.
Please follow these steps